Jockey Wheel asymmetrisch
We have recently added asymmetric jockey wheels to our product range, and the asymmetric attachment of the upper shift roller means that cassettes with 9-speed sprockets can be wrapped around better.
★ 12T, 14T, 16T,
★ narrow wide long teeth
★ SS bearing
★ for11S/12S
★ Shimano & Sram compatible
KCNC FR Trap Clipless Pedal
You probably already know our KCNC AM Trap Clipless Pedal. This pedal is one of our top sellers because of its price-performance ratio.
Now we finally have a similar pedal in our range that has a larger footprint and more pins. The KCNC FR Trap Clipless Pedal is ideal for MTB.
★ Body: CNC AL6061 machined
★ Axle: Cro-Mo
★ Bearing: LSL bushing & sealed
★ Binding: Single side Cro-Mo, tension adjustable
★ Cleat: SH SPD compatible
★ Size: 91x100x27mm
★ Weight: 368g/pr
Cassette (MTB 9-44)
★ 9/10/12/14/17/20/24/28/32/38/44T
★ XD-Driver compatible
★ Cro-Mo/alloy
★ Weight: ~265g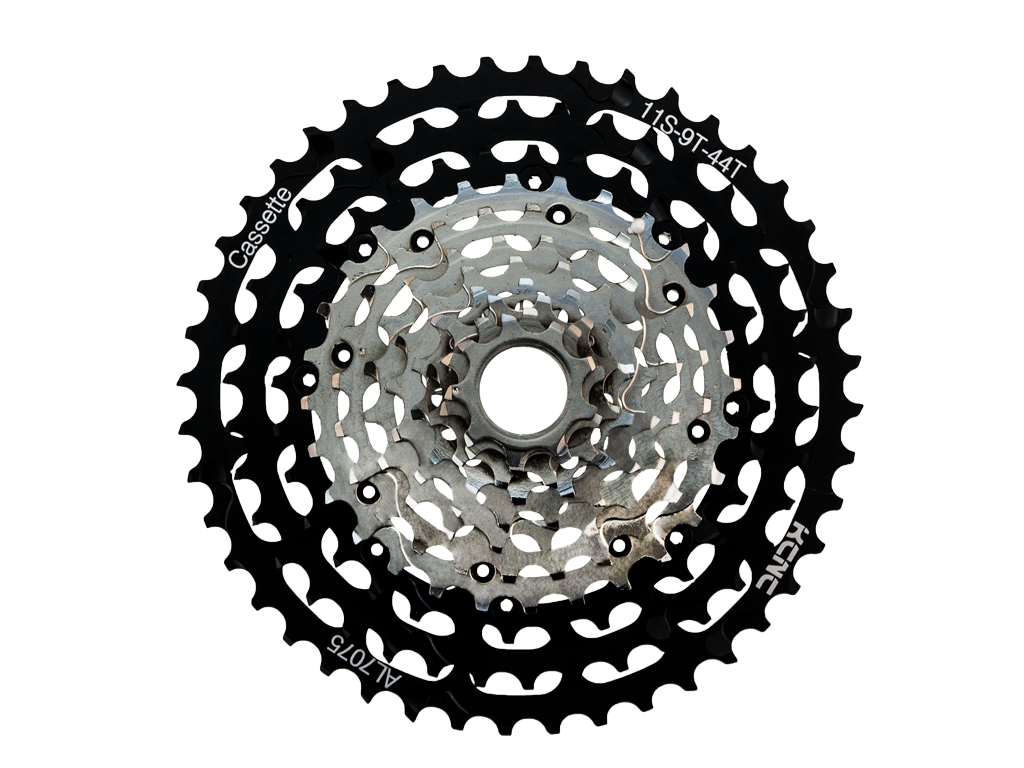 Cassette (MTB 9-48)
★ 9/10/12/14/17/20/24/28/32/40/48T
★ XD-Driver compatible
★ Cro-Mo/alloy
★ Weight: ~270g